Outdoor Kitchen Design Tips
Get Cooking this Summer with an Outdoor Kitchen
Most homeowners will agree that it's just not summer without the sizzle of the grill. But running back and forth from the kitchen to the barbeque can get old quickly. Outdoor kitchens make life easier for those who frequently enjoy grilling their meals, can enhance your home's resale value and enjoy growing demand among prospective home buyers.
Here are a few questions to take into account when determining if an outdoor kitchen is right for you.
What works best in your space?
Outdoor kitchens can be as elaborate—or as simple—as you'd like. But to make the most of your new space, you need to carefully consider the design. Have a professional check the patio or deck where you plan on building your outdoor kitchen beforehand. While most can support the additional weight, you may need to add structural support.
Think about how the space will be used. Do you want guests to eat outside or just mingle while you cook? What features (pool, trees, etc.) are already in your backyard and need to be worked around? Is there enough ventilation area so smoke from the grill can blow away?
Make sure there is plenty of space for people to watch without getting in the way or being too close to open flames. Typically, there should be 3 feet of space on either side of the grill for work space and food preparation.
How often will you be using your outdoor kitchen?
This will determine numerous factors, including the equipment you purchase. If you will use your outdoor kitchen just in the summer, a grill with wheels can be moved into the garage and protected from the elements once the seasons change. These types of grills are the most common and come in a wide variety of sizes and prices with a range of features. You can also take these with you if you move to a new home.
If you want to use your outdoor kitchen year-round, you'll need to do more planning. Look for a built-in grill with side burners in the base unit that allow for cooking at different temperatures simultaneously. This base can provide extra countertop and storage space. Make sure the grill is in an area that can withstand high temperatures and is impervious to stray embers or sparks, such as a stone patio. Remember, you won't be able to take it with you, so think carefully before investing a lot in a permanent grill.
Take into account your lighting needs. Do your feasts typically run through the twilight hours? Direct light is best for the work area so you can regularly monitor the progress of the meat. Softer lighting works well for socializing areas and in setting a mood for your guests.
What else do I need?
Standard grill accessories that every backyard chef needs include griddles for grilling fish and veggies, a meat thermometer, and tongs. And don't forget insect control. Citronella candles, torches or other repellents will help keep pesky insects at bay.
An exhaust hood keeps smoke out of your guests' eyes. Refrigerators with ice makers are ideal for storing beverages and food that needs to be kept cold. An outdoor sink makes prepping and cleaning veggies an easy task. Unless you plan on washing dishes outside, a cold water connection is all you need.
For small appliances and stereos, you'll need outdoor GFCI outlets. Consult with a professional electrician for local code requirements. Consider purchasing patio heaters or an outdoor fireplace if you plan on grilling in the chilly months.
Weatherproof your new outdoor kitchen. Get a cover for grills that live outdoors. Select weatherproof materials for countertops, cabinets, and other elements of your kitchen. Stainless steel, slate, tile, stucco and stone all work well. A large tent or outdoor umbrella can cover your guests and equipment in inclement weather.
With the proper amount of forethought and planning, you'll be enjoying your meals in the great outdoors in no time.
For more information on enhancing your home's living space, visit
www.nahb.org/forconsumers or contact Scott Homes, Ltd., 719-687-6083, ScottHomesLtd@cs.com visit us on the web at www.ScottHomesLtd.com. To subscribe to NAHB's free consumer e-newsletter on all things home, visit www.nahb.org/housekeys.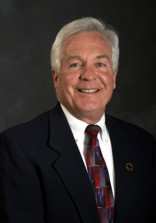 CGP - Certified Green Professional
CGB - Certified Graduate Builder
RRP - Certified Lead Paint Renovator
CAPS - Certified Aging in Place Specialist
2012 NAHB State Representative, Colorado
2012 NAHB Design Committee, Chair
2013 NAHB Public Affairs Committee, CHair
2013 NAHB Education Committee, Member
Scott Homes, Ltd., Designers & Builders
RE/MAX Performance, Colorado - Broker
Wildfire Balloon Team, Pilot
NAHB Senior Life Director
Colorado Springs HBA Member since 1985
BBB- Better Business Bureau Member since 1991


Schedule A Free Consultation